OFF TO THE EMERALD CITY Take a spin a Seattle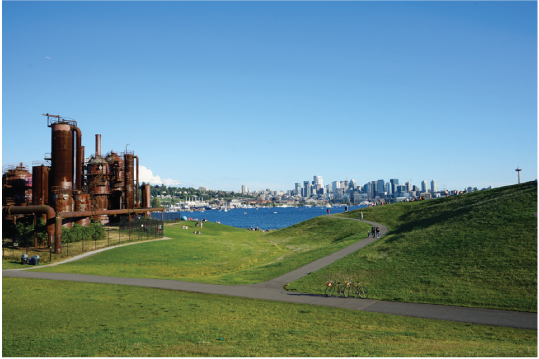 The Emerald City is a fitting name for this shimmering—and, yes, green—metropolis of the Pacific Northwest. Trees and water temper its high-tech, corporate side (behemoths Microsoft, Starbucks, Amazon and Boeing are all based here) for a very west coast vibe; locals bike on single speeds and public e-bikes in a network of dedicated bike lanes, and there's such a high concentration of microbreweries (each with its version of IPA, of course) that Seattle vies for beer capital of the US.
Set up base downtown, near the Rem Koolhaas-designed glass prism that's Seattle's Central Library. A few blocks from this futuristic glass edifice is the Alexis (alexishotel.com), an old-school building that harks back to the city's Gold Rush days, when it was a treasurer's office. Today, the Kimpton property is a hip hideaway close to Pioneer Square and the Seattle Art Museum and its outdoor sculpture park on the shores of Elliott Bay, just below the famous Pike Place Market.
Hop on one of the Alexis' complimentary bikes (a cool Public bike, inspired by classic Dutch two-wheel design) and pedal up the city's new Second Avenue Bike Lane (complete with footrests and handrails for cyclists at intersections) through Belltown (past funky bars and shops) to Seattle Center (seattlecenter.com), where there's a Chihuly garden (the famous glass artist is a Seattle native), the Museum of Pop Culture (the Gehry-designed steel structure is said to resemble a melting guitar; an appropriate symbol for the home of grunge music, perhaps) and the iconic Space Needle.
From here, go north and cross the canal at the Chittenden Locks (linger for some mega-yacht watching) to the historic 'hood of Ballard, where fishing and Nordic roots are strong (check out the swish new Nordic Museum). Ride along the much-beloved Burke-Gilman Trail, a bicycle path that's one of the original rail-to-trail conversions and now used by thousands of commuters and day-trippers—everyday.
Go west to Golden Gardens Park for some beaching and then back east into Fremont, known as the centre of the universe…really (there's even a proclamation that's been ratified by the city council). Visit the Fremont Troll, who lives under the Aurora Bridge (a legendary public art installation), have an IPA at Fremont Brewery's (fremontbrewing.com) hopping beer garden and then continue towards the University District, home of the University of Washington (or U-Dub, as locals call it). En route, Gas Works Park, where a rusting coal gasification factory is being reclaimed by the greenery, is a prime picnic spot overlooking Lake Union and the skyscrapers of downtown Seattle on the far shore, where you started.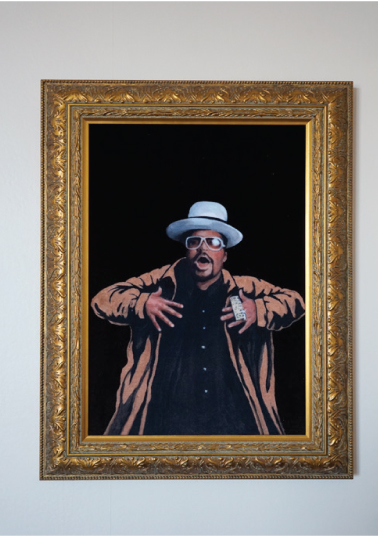 Or, even better, join the Mountaineering Club at the U District's Graduate hotel (where rooms pay homage to another local legend: rapper Sir Mix-a-Lot; graduatehotels.com/seattle), a rooftop bar where the views include yet another Seattle behemoth: Mount Rainier. Order an IPA, sip, stare, repeat. — Barb Sligl
[GO] More info: visitseattle.org