Dear Lucas, Jenn, Michael & Barb,
On behalf of associates, partners and supporters of Just For Canadian Doctors and Just For Canadian Dentists magazines, congratulations on your 2015 award(s) for excellence in travel writing, photograph and promotion from the North American Travel Journalists Association (NATJA)!  It is an honour for our magazines that your work was chosen as winners or finalists among esteemed publications.  Your award-winning writing and photography continue to make our magazines a must-read for doctors and dentists.
With your combined awards, Just For Canadian Dentist and/or Just For Canadian Doctors magazine published 2 golds, 2 silvers, 2 bronzes and 6 finalists! Click here to see the complete list of 2015 NATJA Awards Competition Winners and Finalists.
I also want to extend our congratulations to Tim Johnson, one of our regular writers, for a winning submission that was published in another magazine!
Please join me in congratulating Lucas, Jenn, Michael and Barb for their achievements. Looking forward to working with you to make 2016 another successful year.
Regards,
Linh T. Huynh
Publisher
_________________________________________________________________________________________________
Below is list of winners & finalists featured in Just For Canadian Doctors and/or Just For Canadian Dentists.

Gold: Michael DeFreitas, "Paradise Found," Just For Canadian Dentists
(Photography: Overall Excellence – Print Publication)
Gold: Lucas Aykroyd, "Polar Bear Mother Swims with Her Cubs in Nunavut," Just For Canadian Dentists
(Photography: Nature – Print Publication)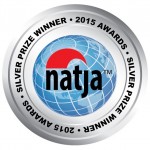 Silver: Barbara Sligl, "Caribbean sunset on the bowsprit," Just for Canadian Dentists
(Photography: Landscape, Seascape – Print Publication)
Silver: Michael DeFreitas, "Paradise Found," Just For Canadian Dentists
(Photography: Photo Essay – Print Publication)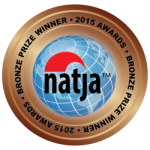 Bronze: Jenn Smith Nelson, "Unplugged Prairie Escape in Saskatchewan," Just for Canadian Doctors & Just for Canadian Dentists
(Illustrated Story, Magazine)
Bronze: Michael DeFreitas, "Paradise Found," Just For Canadian Dentists
(Photography: Portrait, People – Print Publication)
Finalists:
Michael DeFreitas, "Snorkeler and Giant Luttuce Coral," Just For Canadian Doctors
(Photography: Landscape, Seascape – Print Publication)
Michael DeFreitas, "Hawaiian Girl," Just For Canadian Doctors
(Photography: Portrait, People – Print Publication)
Michael DeFreitas, "Flash It," Just For Canadian Doctors
(Travel Tips & Advice)
Michael DeFreitas, "Paradise Found," Just For Canadian Dentists
(Illustrated Story, Magazine)
Michael DeFreitas, "Paradise Found," Just For Canadian Dentists
(Photography: Cover Photo, Illustration – Print Publication)
Barbara Sligl, "MuCEM in Marseille," Just for Canadian Dentists 
(Photography: Facility, Architectural – Print Publication)
Lucas Aykroyd, "North of 60 in Nunavut," Just For Canadian Dentists
(Destination Travel, International Magazine)
Please follow and like us: