Events for May 14, 2020
Events Search and Views Navigation
All Day
AUA - May 14 - 15 SOCCA - May 15 IARS - May 15 - 18 More information are coming soon
Find out more »
Special session for patients' advocacy group Advances in disease biology Immunotherapy Treatment guidelines for the young patients Outcome prediction Choice of therapy for non-transplant eligible patients Guidelines in specific clinical situations Treatment of relapse Options for refractory myeloma Ongoing clinical trials and future trials CAR T cells in myeloma Smoldering myeloma and MGUS Practical guidelines … Continue reading "6th World Congresses On Controversies In Multiple Myeloma"
Find out more »
Ongoing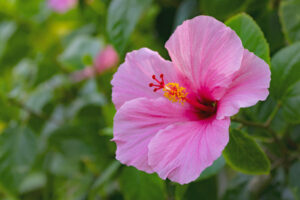 $725 MD and $650 Others USD Big Island of Hawaii. 15 credit online course FREE for all 5 day live attendees. Presented by Continuing Education Company for over 25 years, our Primary Care CME Conference Series is designed to update primary care clinicians in rapidly changing therapeutic areas. The emphasis is on practical and useful … Continue reading "5th Annual Clinical Issues in Primary Care"
Find out more »
Sexual health is a dynamic and multifaceted phenomenon that is closely linked to the overall quality of life. A critical issue cutting across many fields of health and well-being, sexual health can affect many aspects including intimacy, reproductive health, disease prevention, clinical care, policy, advocacy, health equality, and the social determinants of health. Determining the … Continue reading "5th Annual Conference On Challenges In Sexual Healthcare"
Find out more »
The 4th Annual Global Clinical Trials Connect 2020 will provide a platform to discuss on the futuristic advancements in clinical trials and clinical research. This multidisciplinary program involves broad participation of people from clinical trials community from around the globe who are focused on learning more about clinical research, clinical trials planning and management. The … Continue reading "4th Annual Global Clinical Trials Connect 2020"
Find out more »
8:00 am
This activity is designed for primary care physicians, internists, specialists, and obstetricians/gynecologists. This conference is also designed to meet the educational needs of nurses, nurse practitioners, physician assistants, dietitians, clinical pharmacists, and other allied health professionals who are part of multidisciplinary women's health teams. Conference Highlights: lnterprofessional team-based educational curriculum. Topics of public health priority … Continue reading "The Health Of Women Conference"
Find out more »
+ Export Events